The analysis of increasing price on calcium carbide
Share
From

Business News
publisher

Jennifer
Issue Time

Oct 19,2017
Summary
The analysis of increasing price on calcium carbide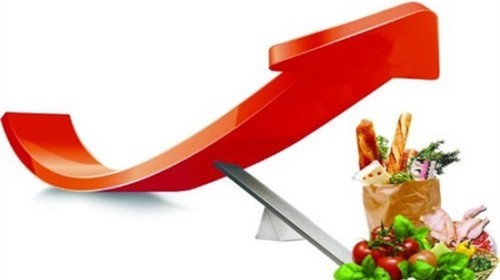 (1) products:
The prices of calcium carbide in major calcium carbide producing areas have risen sharply this week. The production of calcium carbide carbide manufacturers equipment maintenance end equipment operating rate increased, carbide supply increases, while the downstream PVC device at the end of September October the end of centralized maintenance of equipment, have started to increase by calcium carbide demand; environmental impact, limestone supply shortage in Sichuan area, the local calcium carbide furnace parking or lower load, increase the amount of calcium carbide production.
(2) industrial chain:
The upstream raw material market, coke factory price in October 13th the average price of 2127.48 yuan / ton, compared with October 9th price price 2156.25 yuan / ton, the price is slightly lower, but because the market for coal purchase just, the major coal enterprises without spot coal sales, procurement of raw materials cost of calcium carbide enterprises do not fall.
Downstream PVC prices continue to decline, the formation of bad influence on calcium carbide, this week, the domestic PVC prices fell all the way. With calcium carbide SG5 as an example, the price maintained at 7008.33 yuan / ton at the beginning of the week, and dropped to 6854.17 yuan / ton at the end of the week. The price dropped by 2.20% during the week, and the price rose by 1% over the same period of last year. This week, the domestic PVC enterprise equipment maintenance is coming to an end, the equipment operation rate gradually increased, the later calcium carbide procurement demand increased.
(3) industry:
In the forty-first week of 2017 (10.9-10.13), a total of 3 commodities rose in the price list of the chlor alkali industry, with a total of 2 commodities falling, and 0 commodities with a total of 0. That's down 2.04% this week. The main commodities are caustic soda (8.28%), calcium carbide (2.85%), light soda ash (2.26%); the main commodities are PVC (-2.20%) and hydrochloric acid (-0.99%).
Three. Forecast after the market
This week, calcium carbide prices continue to rise, the market outlook, PVC enterprise PVC equipment overhaul end, operating rate will gradually increase, there will be some increase in demand for calcium carbide, calcium carbide and the formation of favorable prices, raw material prices are still rising in the interval, the cost factors supporting this week rose calcium carbide. Business agency analyst Bai Jiaxin believes that although the rising prices of raw materials, the cost of calcium carbide is further increased, and the PVC equipment operating rate increased to carbide increase in demand, but now the price has carbide close to the downstream customers to accept the psychological price limit is expected next week, calcium carbide prices will rise slightly, keeping the price between 3150-3350 yuan / ton.