Share
From

NGOCHEM News
publisher

Jennifer Liu
Issue Time

Jul 21,2021
Summary
Mango Ethylene Ripener Can Ripen the Mangoes in 3 to 5 Days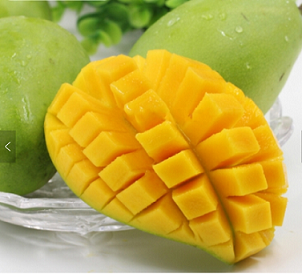 Mango Ethylene Ripener Can Ripen the Mangoes in 3 to 5 Days
Advantages:
Fruit and vegetable food safety, no residue

Can maintain a high fruit hardness

Bright color

Long shelf life

Not perishable, fresh taste
Application method:

There are different ways to use the ripening product at different environment temperature.
Put the sachet into water and take the wet sachet out and put it into mango box.
(1). If the environmental temperature is low, for example below 20℃, stack the boxes and cover them with thin blankets to keep the fruits warm. After 12 hours, stack the boxes again with leaving gap between boxes to prevent the accumulation of CO
2
. After about 2days, the fruits will be ripe.
(2). If the environmental temperature is 25-30℃, don't need to cover the boxes with blankets. After the soaked sachet is putted into the box, mangoes will become ripe within 1-3 days during transportation or in ventilation room.
Use dosage
One sachet per 4-5 kilograms of fruits.
Any interested,pls contact with me at WhatsApp:0086 13682119955