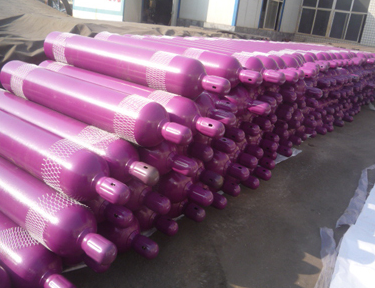 Description
Our Seamless Steel Oxygen Cylinders are mainly produced conformity with Standard GB5099, ISO9809 and EN1964. The raw material is either Seamless Steel Pipe or Steel Billet.
Our Seamless Steel Oxygen Cylinders can be widely used in many fields, such as industry, medical equipment, fire protection and scientific research, for storage and transport of permanent gases and high pressure liquefied gases, such as Oxygen Gas, Carbon Dioxide Gas, Argon Gas, Nitrogen Gas, Helium Gas, Carbon Monoxide Gas, SF6 Gas, N2O gas, Air, etc.
Our Oxygen Cylinder is widely appplied in chemical, metallurgical, mechanical,medical, scientific research and building industuries.
Oxygen Cylinder Specifications:
1) Material: 37Mn, 34Mn2V, 34CrMo4
2) Outside diameter: 140-232mm
3) Water capacity: 2.5-52L
4) Working Pressure: 150Bar/200Bar
5) Testing Pressure:250Bar/300Bar
6) GB5099/ISO9809